Posted by Dave on 15th Feb 2014
I was recently asked to "do you make a cedar soap dish ?"
And my immediate response was "NO !"
The question was from a lady who was considering purchasing a bath caddy and bath matand was looking for something to match with her soap.
It got me thinking, and I came up with a simple, elegant design that is working just fine.
I have used wooden soap dishes in the past and have liked them, but found they did not drain properly and stayed wetter for longer.
Cedar Wood will give off a wonderful aroma when wet, but will dry quicker than most timbers. Cedar will not go rotten or mouldy and will outlast other timbers in this wet environment.
The cedar timber stays dry and allows the soap to harden before each use which I have found helps to make the soap last longer. Hence the name cedar soap saver soap dish.
You can also see the bath caddy and mat set below that would complete the bathroom set.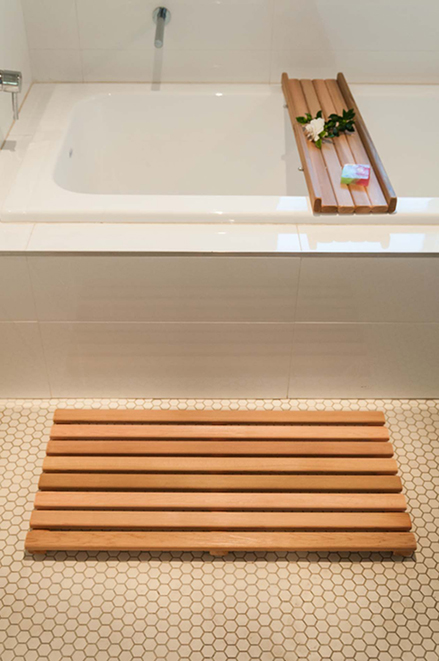 I hope you enjoy these handmade long lasting products. We also custom make to order where possible
Handmde to last
Byron Bay
Australia
0266809199